Only law enforcement officials will be permitted to carry firearms to Clarksdale Board of Mayor and Commissioners meetings.
Mayor Chuck Espy made that announcement during the city's vetting meeting on Thursday afternoon citing safety concerns.
Signs letting members of the community know they would not be permitted to bring firearms to meetings were placed on the doors of the boardroom on Thursday as Espy made the announcement.
"We're going to keep this room safe for all people, for the executive branch, to constituents, to any people that would like to participate in these boardrooms," Espy said. "So, this room is a weapon-free room other than law-enforcement officers."
The Mayor said citizens must keep weapons in their vehicles during meetings.
"If you come into this room, in this boardroom only and you have a weapon, you need to put your weapon in your car," Espy said. "And that is for your safety. That is for the public's safety.
"We're going to make sure this stays a safe environment for all people. Public safety is a must. So we may have some more discussion about this later, but for right now, as the mayor of this city and who is in charge of the safety of this room, no firearms."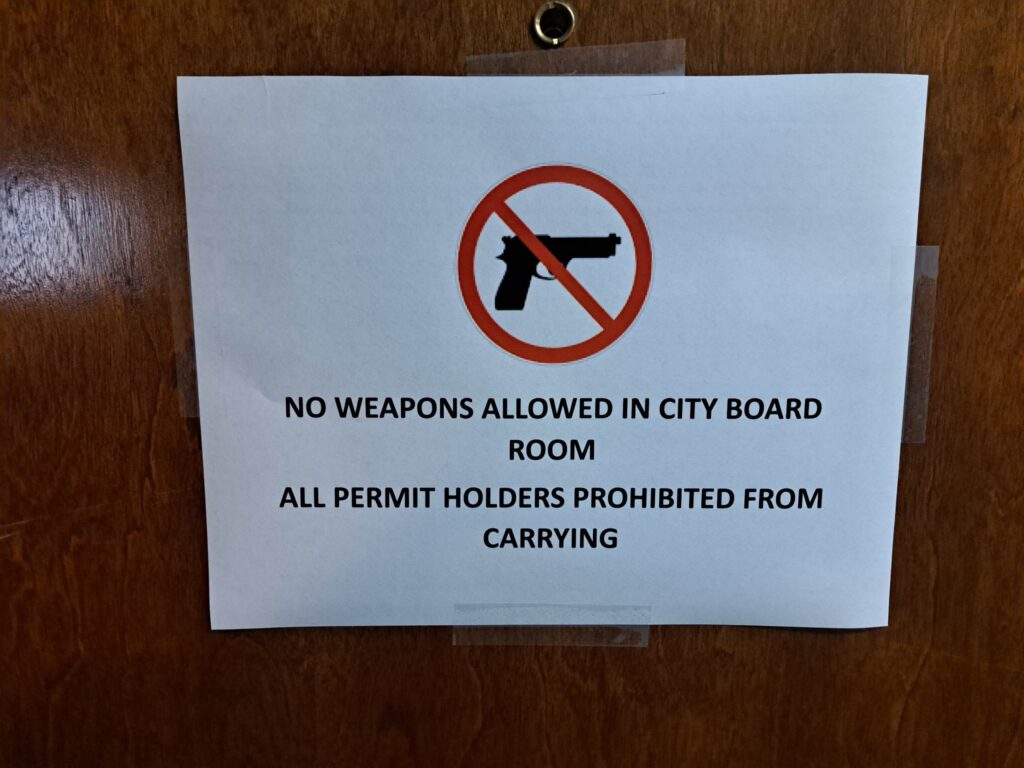 Signs were placed on the doors of the city boardroom letting citizens know they are not permitted to bring weapons to meetings.